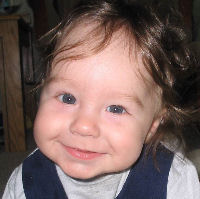 Photo by Mary Davila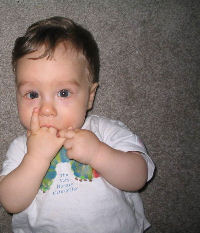 Photo by Mary Davila
Southern Comfort
Your infectious smile lifts me
from the Santa Monica Pier
to the peak of the Hollywood Hills.

Curious baby blues
in pursuit of a cerulean sky
peer and peek over crib's horizon.

Draped like the extended leaves
of a Feathered Palm Tree,
your wavy hair undulates in the pampered breeze.

Miniature fingers
curl and unfurl rhythmically,
in sync with the
whirling waves of the Pacific Ocean.

Approaching incisive teeth,
like bellowing sea shells,
provoke your gums
to seek two finger comfort.

Let's stroll along the beach
in the city of angels
and bask in the breath of

Jacob's world!




Copyright ©2004 Mary Davila, aka grandma