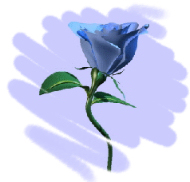 Photo from The Print Shop 21
Trendsetters
Let's blush the early evening breeze
with a tint of romance,
paint the raindrops
with Latino accents.

We'll play hide and seek
with the stars and clouds,
touch the sun with our baby finger,
cradle on the moon.

Listen to the mountains sing
as they shade a red sandalwood tree
grown in the middle of the old White River.

Lift your eyes,
for I've adorned the sky
with a single royal blue rose
for you alone.

With you at my side,
we'll color our world
with trendsetting strokes!





Copyright ©2006 Mary Davila