Safely Home
Conversation
knotted for so long
unravels,
filling the heavens
with strands of chatter.

Patches of smiles
dapple the air
with satin and lace.

Bits of tapestry,
embroidered with love,
wrap our hearts
in Spanish keepsake

Song, draped in grace,
amidst choirs of angels,
elevates your voice
into a celestial symphony.

Your innermost fiber,
once prematurely tangled,
has transformed
into the perfect quilt,

edged with red velvet
and united with God.


Copyright©2006 Mary Davila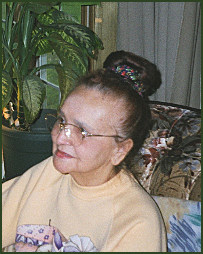 Photo by Mary Davila